Scope for Agriculture Education in India
Scope for Agriculture Education in India
India is the second largest producer of agriculture and allied products in the world. Agriculture contributes to a major part of India's GDP. An education in Agriculture is worthwhile, especially in India. India boasts of a very large and comprehensive agricultural education system. There are around 42 State Agricultural Universities in India. Apart from these, there are three Central Agricultural Universities, and several deemed universities and private colleges that offer agricultural education. The curriculum for B.Sc (Agriculture) course is very broad and consists of courses like Agronomy, Horticulture, Agricultural Economics, Entomology, Plant Pathology, Extension Education, Soil Science, Genetics and Plant Breeding, Food Technology, and Animal Husbandry. Since agricultural sector is one of the fastest growing sectors in India, the opportunities for a graduate in B.Sc (Agriculture) course is numerous. Read complete post to know in details: Scope for Agriculture Education in India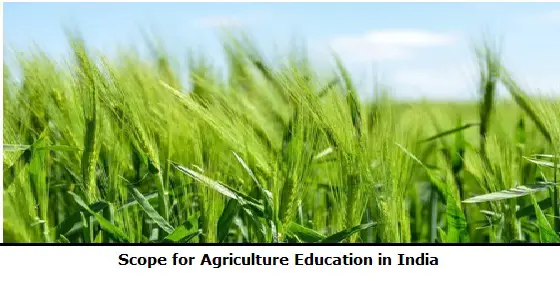 Here is a list of things you can do after your graduation:
Post Graduation
MSc in Agriculture
People who are interested in a teaching career or research-oriented career can opt for M.Sc in Agriculture. Postgraduate aspirants can qualify the All India Entrance Examination for Admission (AIEEA) which is conducted by Indian Council of Agricultural Research (ICAR) every year for bachelor as well as master's degree admission in agriculture courses in various Agricultural Universities. They can also appear for Junior Research Fellow (ICAR-JRF) examination. Securing a top rank in this examination will enable you to learn a discipline of your choice with fellowship.
MBA in Agribusiness Management
After graduating in Agriculture education many people are pursuing an MBA in Agribusiness Management (ABM). This is a great choice for those who love the business aspect of agriculture. If you have good communication and interpersonal skills it is definitely worth looking into an MBA in ABM. Check out these MBA colleges in Gurgaon for earning a postgraduate degree in Agriculture.
Job
There are lot of opportunities for those who wish to start working right after graduation.
Private sector
There are many private sector companies that hire graduates in Agriculture.
If you study in a reputed institution, you can secure a job through campus placement in companies like Nagarjuna Fertilizers and Chemicals Ltd, Mahindra Agri Solutions, Savannah Seeds, Jain Irrigation Systems Ltd etc. Fast Moving Consumer Goods (FMCG) companies like Jubilant Foods, Dairy companies like Amul, Mother Dairy, and tea and coffee companies also hire fresh graduates.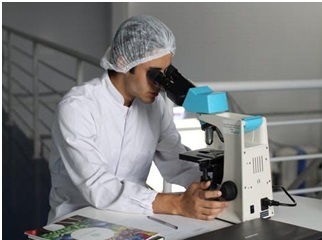 Government
For many, government jobs are much preferable than private sector jobs because of the facilities and job security. Some of the career opportunities in government are listed below.
Krishi Vigyan Kendra – subject matter specialist
Agricultural Officer or Assistant Agricultural Officer
Agriculture Development Officer
Agriculture Research Scientist
Plant Quarantine Officer at airports and seaports
There are also job opportunities available in
Food Corporation of India
National Seeds Corporation Limited
State Farms Corporation of India
Indian Agricultural Research Institute
Because of the popularity of government jobs, there is tough competition to secure these jobs.
Banking sector
Those who are interested in the banking sector can join as Agricultural Field Officer (AFO) or Junior Agricultural Associate. AFO position is very important because these officers are involve in lending and disbursing agricultural loans. In order to secure these positions candidates will have to crack tough examinations.
Entrepreneurship
You can use the knowledge gained from your degree to start your own business. You can establish an Agri Clinic or Agri Business Center. Produce from organic farming is in much demand in the market. Export of farm produce is also a good business venture.
This was all about Scope for Agriculture Education in India
Thanks for Reading.
Keep Visiting: Jugaruinfo
This post was contributed by Sushant Kumar of getmyuni.com