Latest Android Working Tricks And Tips 2017
Latest Android Working Tricks and Tips 2017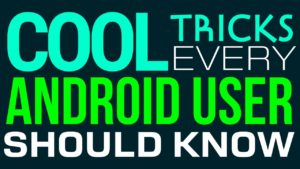 HOW TO CHANGE ICON NAME IN ANDROID DEVICE
Hello friends, today I will tell you an easy method to change/rename any android apps. You can change name of any app and make fool to your friends and relatives.
You can change name of any pre installed apps also and it doesn't require any rooted phone to do so.  There is no risk to do it.
How to rename any android apps on android home screen without root
Here is simple steps, follow one by one-
Download and install QuickShortcutMaker https://play.google.com/store/apps/details?id=com.sika524.android.quickshortcut android app in your Smartphone or search QuickShortcut Maker in Android Playstore.

QuickShortcutMaker
Open the app and click on the option Applications.
Choose any installed app you wished to rename.
Now, click on its name and a rename option will pop up box will appear.
Now change the name according to your wish.
At last, click on Ok button and after that click on Create Option.
That's it. Now come on the home screen to check it. You will find name has been changed. This is one best app in Playstore to change/rename an app.
Google Playstore Rating: 4.6
Total Downloads: 24457
Developer: Japan
HOW TO CHANGE YOUR NUMBER WHEN YOU CALL SOMEONE
Hello, this is another trick where you can make fool anyone. I will be sharing you an about android application with the help of it, you can call anyone by changing your name. This can spoof anyone. You can take revenge from any friend by making him fool. This application will allow you to make call from any random number you enter and create a mess. Voice change feature is also included in this app.
Call someone from fake number:
This doesn't arise any issue with your android phone. It has some advanced feature for which you have to pay.
Call from a different number
Download and install Fake Call app from here https://play.google.com/store/apps/details?id=caller.phone.id.fakecall Or search Fake Call in Google Playstore.

Fake Call
After installation, enter any number of your choice in the "Caller ID" option which will be displayed in recipient's phone. Type person's name whom you want to make call in the "To" option.

Fake Call Homescreen

Click on Dial option to make a call. Well Done.
Your friend will definitely puzzle.
Other android apps in the Google Playstore which supports fake call feature are:
CrazyCall
Google Playstore Rating: 4.3
Total Downloads: 5207
Developer: Sydney
ANDROID SECRET HACKING CODES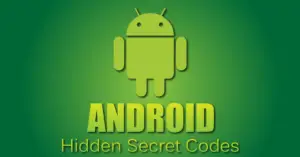 *#*#4636#*#*  – Display information about Phone, Battery and Usage Statistics
*#*#7780#*#* – Resetting your phone to factory state-Only deletes application data and applications
*2767*3855# – It's a complete wiping of your mobile also it reinstalls the phones firmware
*#*#34971539#*#* Shows completes information about the camera
*#*#7594#*#* Changing the power button behavior-Enables direct power off once the code enabled
*#*#273283*255*663282*#*#* For a quick backup to all your media files
*#*#197328640#*#* Enabling test mode for service activity
*#*#232339#*#* OR *#*#526#*#* Wireless Lan Tests
*#*#232338#*#* Displays Wi-Fi Mac-address
*#*#1472365#*#*  – For a quick GPS test
*#*#1575#*#* – A Different type GPS test
*#*#0283#*#* – Packet Loopback test
*#*#0*#*#* – LCD test
*#*#0673#*#* OR *#*#0289#*#*  – Audio test
*#*#0842#*#* – Vibration and Backlight test
UNBLOCK YOUR BLOCKED FRIEND REQUESTS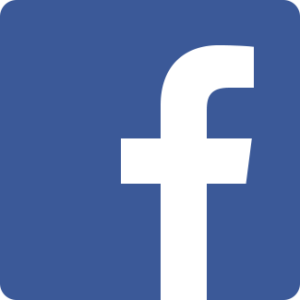 Easy steps to unblock your blocked friend requests
First go to www.facebook.com then go to login option, but don't login. Just click on forget password option.
Enter your email id to reset password.
Then just go to your email, click on forget password link which you have received. Change your password.
After that login to your Facebook Account with the new password.
Now you can easily send friend requests to any person, your friend request is UNBLOCKED.
ENJOY!!
BEST WAY TO RECOVER WHATSAPP DELETED MESSAGES
This is one of the best tricks to recover Whatsapp messages if it has been deleted by knowingly or unknowingly.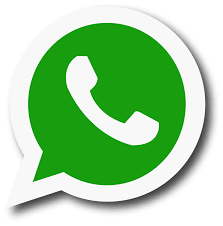 Follow these simple steps to:
First go to Whatspp databasefolder and go this directory path-sdcard/Whatspp/Database
In Whatsapp database folder, you will find some chat files with dates.
For example, msgstore-2017-04-08.1.db.crypt
We have to rename it msgstore.db.crypt, add any word before msgstore.db.crypt. Example- helpmsgstore.db.crypt
From the other files just select the file which shows appropriate date before you accidently deleted your Whatsapp messages and now rename that file to msgstore.db.crypt
Finally, go to Setting then go to Applications then Manage Applications and select Whatspp and click on Clear data option.
Atlast, open Whatspp, choose Restore and now the chat file saved as msgstore.db.crypt will be restored and your messages are back.
Enjoy!!
Well, that's all for today.
Please comment below if you have any question/suggestion.
Feel free to contact me; I'm always there to help you.
Keep Visiting: www.jugaruinfo.com
Related Post :
About Author
Rohit